We're sad to announce that So It Goes—one of the best bands in town if you ask me—will be playing their final show Friday, December 4th at The Fineline. Special guests include White Light Riot, The Strange Lights, and The Invincible Kids along with guest DJ Dirty McKenzie. The following info comes straight from the band:
Hey Everyone,

As some of you may have heard, the rumors are true: after 5 years of new-punk-wave dance rockin to our hearts' content, we're hanging up the spurs and giving up the ghost to chase new challenges and endeavors, some of us together, others apart. As Kurt Vonnegut, Jr., the grand inspirator for our namesake would say, "So it goes."

Although bitter-sweet, we consider ourselves lucky that this inevitability is the result of harmonious choice rather than a drama-toxic fallout that befalls too many. Over the past few years, we have been fortunate to play with some of Erotic City's finest bands on its greatest stages, track and record our music with top-notch talent at superstar studios, and tour places near and far, from here to New York. In many ways we have become "unstuck in time," all the while making friends and having a blast doing it our way.

Everything was beautiful and nothing hurt.

We are excited and honored to invite you to our curtain call event, which is certain to be our best show yet, on FRIDAY, DECEMBER 4 at THE FINE LINE in downtown Minneapolis. We are flattered to be joined by good friends and superlatives, White Light Riot, The Strange Lights, The Invincible Kids, and special guest Dirty McKenzie, who will DJ some Indie/Dance gems in between sets.

Here's the skinny nitty-gritty:

SO IT GOES
White Light Riot
The Strange Lights
The Invincible Kids (9 pm)
(special guest Dirty McKenzie)
21+ $5 9pm

Stay tuned for more details and news about the show, but in the meantime, thanks for listening now, then, and always. Hope to see you at the Fine Line to help celebrate this fantastic night with us.

Love and Cheers,
(((SO IT GOES)))
We'll have an in-depth interview with the band posted later this week. In the mean time, watch their video for "Rejection!" off latest release The Quick Fix and be sure to RSVP to the event on Facebook.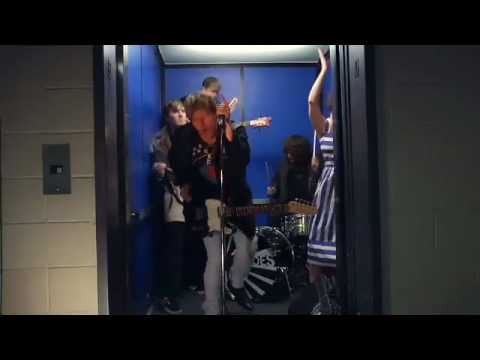 Links
So It Goes – Website / MySpace
posted November 30th, 2009 at 8:09 am Concert Announcements, MN Rock So It Goes