The first time I saw Buffalo Moon, Preston "Danger" Holm was naked from the waist up playing a clarinet and gyrating dangerously close to a keyboard.
This wouldn't be worth mentioning except that this band is so rad that it actually took me a couple songs in to their set at their CD release at the Bedlam to realize this.
Buffalo Moon released Wetsuit earlier this spring and will take their bossa nova meets 1960s psychedelic pop crazy train to the Kitty Cat Klub Saturday night, June 19. Black Blondie will assist.
Here Buffalo Moon wows the crowd at the Electric Fetus: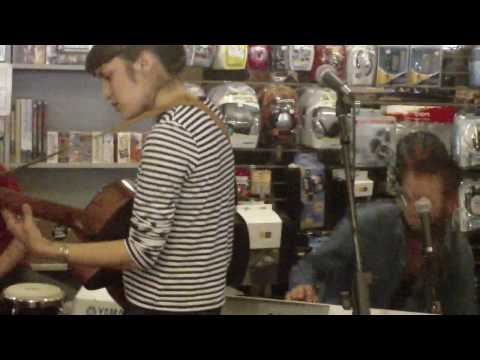 Links
Buffalo Moon – Website / Myspace
posted June 19th, 2010 at 1:14 am Concert Announcements, MN Rock, Uncategorized Black Blondie, Buffalo Moon, Kitty Cat Klub