An Interview with Sierra Kusterbeck of VersaEmerge
Editors Note: We first caught VersaEmerge at the 2010 Warped Tour held at Canterbury Park back in August.  They certainly captured our rock imaginations at the time, and when we found out they were returning to the Twin Cities this month in support of their latest album Fixed at Zero, we decided to track down lead singer Sierra Kusterbeck for a first-hand account of what is going on with band the behind the scenes.
---
Chuck Pittman: How did you guys become a band?
Sierra Kusterbeck: VersaEmerge was a band before I started.  The genre was a lot harder.  They lost their vocalist and they were having auditions.  I found them through MySpace and for some reason I just felt like I needed to do this.  My mother helped me make a demo (and) they liked it and it ended up working out.  I left school and started writing music for them.
Chuck: Was singing a part of your education or was it on the side?
Sierra: I went to art elementary/middle and high school.  They were all kind of connected with each other.  I majored in musical theater.
Chuck: How did VersaEmerge become your bands name?
Sierra: Blake (Harnage) came up with it.  They were in the middle of changing band members.  "Versa" as in vice versa, "Emerge" to rise.  The opposite, but to change – kind of like an exploding word in an action.
Chuck: Your about half way through your first headlining tour.  What has been your favorite venue so far and why?
Sierra: The first day in Dallas, The Loft.  It was just so magical, (but) every night is magical.  I just love that place.
Chuck: What made it so magical?
Sierra:  It was the first night of our first headline tour ever and we didn't know how it was going to go.  The kids were awesome.  It was the first time we ever had people singing the words so loud we couldn't really even hear ourselves.  It was really cool.
Chuck: Your touring now with Anarbor.  How is it touring with those guys?
Sierra: They are awesome.  I love their band.  They're the coolest dudes – very chill.  Their music is just straight rock n' roll.  It was really cool on the first tour to have all straight rock bands.
Chuck: You named the tour  "THE VULTURES UNITE TOUR: A CINEMATIC PRESENTATION BY VERSAEMERGE."  What do you mean by Cinematic presentation?
Sierra: It sparks people's interest.  We try and make it more than a show.  We don't have a crazy light show (and) we aren't playing at huge venues.  So, we can't have any crazy production, but one day we will and it will always be theatrical.  We will always make sure to put on an actual show.  It's rock n' roll (and) it's very laid back.  We want to put in just a little bit more… we have interludes (and) we want to create a feel, and we want it to be really personal and we think through the presentation (so) that our music is very cinematic.  We have lots of strings, we have lots of programming and that's a big part of our music.  I think that it helps people to expect something a little bit different.
Chuck: What is your Dream Tour?  Who would you like to have in your line-up?
Sierra: I would love to play at House of Blues tours, so (it is) still kind of personal but have a huge band set.  Really influential, like Muse!  That would be awesome.
Chuck: I know you guys were recently on the Vans Warped Tour.  I know lots of crazy things happen on that tour.  What was the craziest thing that you saw or were a part of on that tour?
Sierra: Oh, wow!  People always ask us this and we try to remember everything.  There's so much going on all the time.  There was one night where the security guards in Kansas City left their golf carts with the keys (in).  Basically, most of the bands ended up taking the golf carts and piling into them with 10 guys (and) driving around through the barbecue with poles and stuff like they were "swording" people.  It was extremely dangerous and then somehow someone came to me and they were like "hey, you want to drive this golf cart" and they gave me the key.  So I had it by myself and I'm running around and people are chasing me like "no, they're getting in trouble if you ride it" so, we all just stole a bunch of golf carts that night and it was a lot of fun.  You definitely had to be there.
Chuck: How would you describe your music to someone that has never heard you before?
Sierra: I always say that it is an alternative rock band that is very cinematic.
Chuck: What 2 or 3 songs would you recommend to someone that hasn't heard you guys before?
Sierra: I would say if they got Fixed at Zero and listen to that they would understand.
Chuck: What's next for you guys?  What do you have planned for the future?
Sierra: After we go home, we are going to take a break for Christmas and stuff and then after Christmas, for the next week, we are going to be doing shows all throughout Florida because unfortunately the Vultures Unite Tour doesn't go to Florida.  So we are doing shows in Florida and Georgia and then we are going back to the UK early February and then we have something in the works for spring but it is not confirmed yet so that's going to be a surprise.
Chuck: You're going down to Florida for the warmth during the winter?
Sierra: Yeah, we live in Florida, and that's why it just sucks that we aren't going there on our first headlining tour, but we are going with the band called There For Tomorrow that we are really good friends with.  I think it will be a fun run to have hometown bands.
Chuck: Any last thing you want to say to your fans in Minnesota?
Sierra: We love Minnesotans and their beautiful accents and we cannot wait to come back!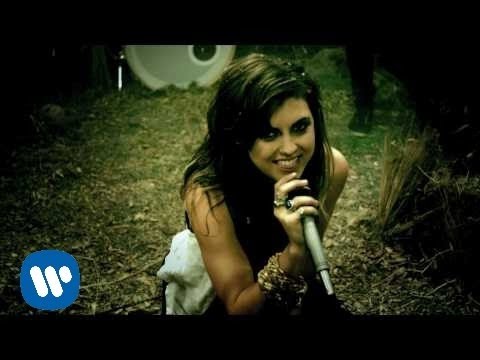 Links
VersaEmerge – Website / Myspace / Facebook / iTunes
posted November 21st, 2010 at 12:00 pm Interviews Sierra Kusterbeck, VersaEmerge