A Farewell to Minneapolis Interview with Ari Herstand: Part 5
Editor's Note: I've seen numerous incredible shows in this town and beyond, and Ari Herstand has been either in attendance at or on stage during more than just a few of those. In part 5 of Ari's farewell interview series, he tells us about a few of his favorite shows he's been a part of as a Minneapolis artist. Read part 4 here.
Mike: You've made a lot of memories in Minneapolis. If you could tell me about a few of your favorite shows you've been a part of here that'd be great.
Ari: Some of my favorite Minneapolis shows… I think my favorite Minneapolis show hands down is "The Unknown Order", November '07. I had the conception for this show that summer when White Light Riot and The Alarmists were both releasing their new albums and I got to know both of those groups fairly well. I played trumpet with White Light Riot at both of those shows. I got to know This World Fair very well as well. These were three of my favorite bands locally. We all had pretty good draws; White Light Riot and The Alarmists, they were at their peaks really. White Light Riot drew a thousand people to their CD release and The Alarmists drew like 700+ to their First Ave release. I wasn't drawing those numbers, but I had a pretty significant draw and This World Fair did too. So I was like, let's bring four bands who all have good draws, and let's put it in a venue we love, The Varsity Theater. It definitely won't be able to hold all the people that will want to come to this, but that will be part of the elusive nature of this experience.
White Light Riot
I told them that all they had to do was show up and play a 45-minute set. Equal sets, we'd pick a name from the hat for the order and no one's going to know what the band order is 'cause we literally pick the names on stage. We sold like 350 tickets in advance, which is unheard of for a local show. This show sold out 10 minutes after doors opened, and there was a line around the Loring Pasta Bar that got turned away. That was an amazing night for everyone; those who got in felt special because they saw the line that got turned away, and they knew the talent that was on the bill. It was incredible.
"The Unknown Order" grand finale at The Varsity Theater, 11/16/07
Sacre Bleu Wine sponsored the evening, so we had more wine in the dressing room than we could all possibly drink. That aided to the experience; we all got drunk. Then we all got on stage for an amazing encore of "Hey Jude"; all four bands, but then any musician that was in the audience just got up on stage, and then others made it up on stage. People were just up on stage dancing and singing and having this incredible time, and that moment, that song, that night, was like the pinnicle of this Minneapolis community in my mind.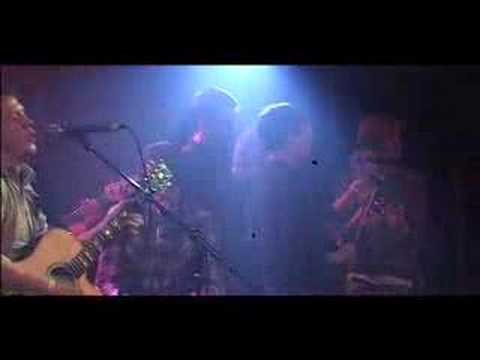 That was an amazing night, and that was probably my favorite show that I've done. Musically, it wasn't my best. But that didn't matter; it was the whole night, the whole experience with so much magic happening that evening and just to share that with everyone, just to be a part of that.
Musically speaking, another favorite show was last summer at The Varsity. That was the first show I incorporated the loop station with the band. The full looping show with the full band. I had never done that before. For me, that was very inspiring. I didn't know if it was gonna be received well, if it was gonna work out, if it was gonna be a live catastrophe, or what. But by the facts that it not only worked out, but that everyone responded incredibly well, I felt amazed… and like something magical was happening with my development as an artist and what the future will be of this Ari Herstand project. Musically that was probably my favorite show to date with the band. I perform 90% of my shows solo, so when I get to perform with the band it's something very special for me, because I love having that chemistry on stage with the other musicians.
What other shows? There's just so many… Oh yeah, the Damien Rice show! How could I forget about that. Definitely one of my favorite shows… I covered Damien Rice's album "O" from start to finish. I had a string quartet, a female vocalist to play the part of Lisa Hannigan, an opera singer, and a full band. We had a solo acoustic opener, then my first set was like 45-60 minutes of my originals, then we took like a 15 minute break and got up to do the Damien Rice set.
Ari Herstand performs Damien Rice's "O" at The Varsity Theater, 4/12/07
At the start of the night, I was a little disappointed with the turnout. I was expecting there to be a bigger turnout… it wasn't empty, there were probably a good 200 people there. But I wished there were more people there to experience this. We had put so much time and effort into learning and rehearsing all the Damien Rice songs.
But then, right before the Damien Rice set, I remember going back into the storage closet at The Varsity away from everyone, and just centered myself. For 5 minutes I just stood there; it was kind of like getting in character. This is what I used to do when I was an actor. These songs had moved me so much and this was some of my favorite music. That album is one of my favorite albums. I wanted to transform myself. To embody and bring to life the music: what those songs deserved. My thoughts were: "This isn't a show where I can show you what Ari Herstand can do to change up these cover songs or whatever, and it wasn't like we're a cover band playing the best of Damien Rice. This album is a magical, magical album, and we're going to hopefully create a magical experience for everyone by playing this album from start to finish." It's put together almost as a conceptual album.
It went so well, and I didn't think about anything else during the set. My mind was elsewhere during the originals set, oh there's not enough people here, blah blah blah… but the moment I stepped on stage to do Damien Rice, everything else was turned off. I wasn't thinking about anything else except the experience of performing. That was absolutely euphoric for me.
And I may do that again someday. I thought, it was so successful, I should do this with other albums, but really what it came down to was Damien Rice; that album "O" was such a special album. And it was special for me; it translated well to what I was doing. An acoustic guitar-playing singer/songwriter who has a similar range as I do and whatnot, so it made it easier to do that. So who knows, I might do that again sometime, somewhere, I don't know.
Ari Herstand at Gustavus Adolphus College, 4/19/08
I guess another favorite Minnesota show was opening for Ben Folds. That was, just in my history as a musician, one of my favorite shows to date. That was one of the greatest moments of my life because Ben Folds was such an amazing influence on me; one of my earliest influences actually. I remember listening to Ben Folds Five's Whatever and Ever Amen in middle school and just growing up listening to Ben Folds. Being able to open for him, aside from the fact that there were over 3,000 people in the house and that they started screaming when I stepped on stage and after every one of my songs. They sang along to "Float On By". And just being able to share the stage with Ben Folds and meeting him briefly afterwards, that was great.
Editor's Note:
We've talked a lot about the past and future; in the
sixth and final part
of Ari's farewell interview series, read about what to expect from his farewell show at The Varsity Theater tonight. And be sure to
RSVP on Facebook
for it if you haven't already.
posted August 12th, 2010 at 11:24 am Interviews, MN Rock Ari Herstand