Prozac Rat Finishes Up February Minneseries Thursday at Nomad
Prozac Rat (www.myspace.com/prozacrat) is the kind of band rock writers love to profile because it's possible to seriously mention any of the following in the lead: homemade didgeridoos, necrophilia, or Phil Collins.
In other words, the men of Prozac Rat are mad scientists—just replace the exploding beakers and lab coats with daffy lyricism and instruments pawned from local electronics stores. Rarely do the experiments blow up in their face, though. Prozac Rat turns out instantly classic pop anthems à la Ween that leave you wondering why it took so long for someone to write a song about pigeons inhabiting chest cavities or girls hauling Easy Bake ovens into house parties.
"Who Invited You" by Prozac Rat
This Tin Pan Alley-meets-Pee Wee's Playhouse aesthetic has rolled into the World Nomad Pub every Thursday night this February and they'll be at the Turf Club on Thursday, March 4 for Rock n' Raffle. A vow has been made to repeat no songs. No sweat. Dietr Poppen and Noah Smith (cousins from Dell Rapids, South Dakota by way of Minneapolis) have written "hundreds of songs" together since 1997—most sitting at home in an Alexandrian iTunes folder, of which some were distilled last fall into their debut LP, Big Palsy, released at the defunct Uptown Bar.
To get technical, Prozac Rat's recordings take a lot of RAM. There are Dr. Dre-infused bass lines, blue-eyed soul, athletic power pop, Spanish guitar solos, and allusions to courting a dead girl—often on the same song.
"Go, Go" by: Prozac Rat
This amalgamation may appear exhausting. But doubters should just watch them live—a performance that is flat-out impressive. Bassist/back-up vocalist Xopher Smith (another cousin and Spooncat guitarist) and drummer Aaron Clarksean give these songs a screw-turning-attention-to-detail and refined songfulness that hold together the at-times chaotic impulses (such as a homemade didgeridoo and more than a few songs about animals). In return, the clever lyrics and theatrical melodies are carried off like some dusty, White Album-era Beatles recordings lost behind George Martin's couch.
Prozac Rat busts out the three-part harmonies, a song about amorous chickens, and maybe even a Mariah Carey cover tomorrow night at the Nomad with The Golden Bubbles and Mayda. (9:30 p.m., no cover, 21+).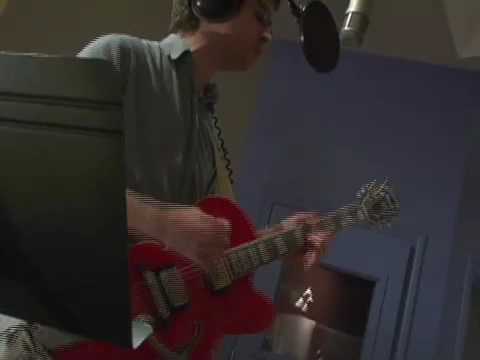 Prozac Rat performing "Chick'n Time Boyz" Live at Fuzzy Slippers Studio
Chris Vondracek is a contributing writer at Borangutan and in addition to teaching academics also moonlights as a member of Minnesota's The Golden Bubbles.
posted February 24th, 2010 at 2:35 pm Download, MN Rock, Video Prozac Rat