Ari Herstand, Kill To Kill, and Gospel Gossip in the News
Today is June 30, 2009, and I am loving me this weather.  I'll have 65 degrees at the end of June along with my sugar and cream.
I don't know Ari Herstand personally, but maybe someday I'll make the acquaintance.  In the meantime I (as well as you) can get little snippets of his life via Ari TV.  For instance, in the following episode Ari visits Boston, wastes a bunch of time talking about Starbucks and McDonald's, and then gets shat on by a bird.  All sorts of awesome.  And hey, at least if you feel like you're squandering your precious life away while watching, he was honest and up front with you from the beginning!
Thanks Ari. 😉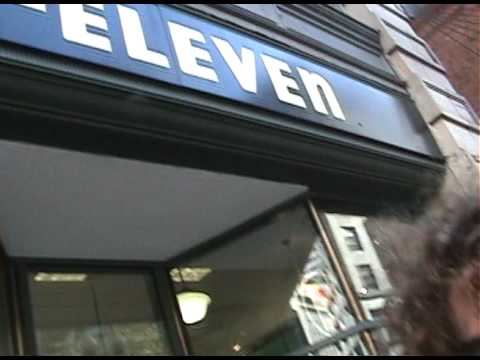 Check this out:
VIBE Magazine Folds – Gawker
(I hear a certain Queen song playing in the background. *sigh*)
Kill To Kill Would Like You to Request Their Song "Radical Flyer" On Local Radio – Kill to Kill Myspace Blog
(Listen to this tune, it's good!)
Gospel Gossip EP Release (Photos & Vids) – Cake In 15
Concert Photo Recap: Cocaine @ the 400 Bar – Mind Inversion
The Most Overlooked Albums of 2009 (so far) – eMusic
Best local albums of the year (so far)? – Star Tribune Pop Life
PiPress Newsroom Layoffs – MN Speak
John Mellencamp Documentary In The Works – Anti Music
posted June 30th, 2009 at 4:20 pm Music News Ari Herstand, Cocaine, Gospel Gossip, John Mellencamp, Kill to Kill