Read What We Read – Electric Fetus Commercial, 8hz, and Heliotrope
Today is May 28, 2009, a grand day for gardening.  In case you didn't know, the hardware stores are clearancing gardening goods like they're going out of style.  Of course, they're just going out of season.
The following is a rather awkward video I caught today of Mary Lucia from 89.3 The Current feeding a calf at the MN Zoo.  Aside from that Wah.. huh? induced after Mary mentions something about "sucking," I also found myself going Oh no! when I noticed the unfortuante soul in the background licking his chops.  That poor guy (the cow, not the farmhand) wanted some milk from Mary too, but he just had to chill in his stall with nothin'.
Thanks for the clip Mary, very amusing. 😉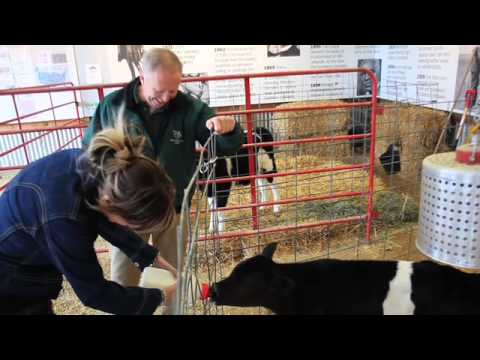 Word on the street is:
Be In An Electric Fetus Commercial Tomorrow! – The Electric Fetus Myspace Bulletin
Local bands announce 8Hz collective – Culture Bully
(Thanks to Chris DeLine, for asking the good questions.)
Jeff Buckley Grace Around The World Hitting Stores Next Week – Anti Music
Queen to work with 'American Idol' loser? – NME
(This is very, very disappointing. Didn't anyone learn a lesson from INXS?)
MySpace Music Mints A Messy Music Feed – Hypebot
Heliotrope kicks off today – Gimme Noise
posted May 28th, 2009 at 3:54 pm Music News News